Guaranteed For Life - Manufactured in the USA
Cobra pull starter cords are made to last. Our mission was to design a pull cord that would never need to be replaced. We have combined the absolute highest performing fiber and coating technology to produce the world's toughest pull cord.  Cobra Cords are 100% lifetime guaranteed and proudly made in the USA.  We design start pull start ropes to fit any type of equipment from boat motor pull cords and lawnmower recoil ropes to generator pull start cords and chainsaw starter cords. 
NEW PRODUCT - SLED TOW KIT
$ 55.99
$ 55.99
Sled Tow Kit
Introducing the SLED TOW KIT.  This kit is designed to pull your buddy's sled home without tying any knotts or the use of metal shackles. 
Compact 11x4 inch Bag
Leight Weight 4 oz
Chafe Protection on Contact Points
Extreme Abrasion Resistance
High Strength Fiber Stronger Than Steel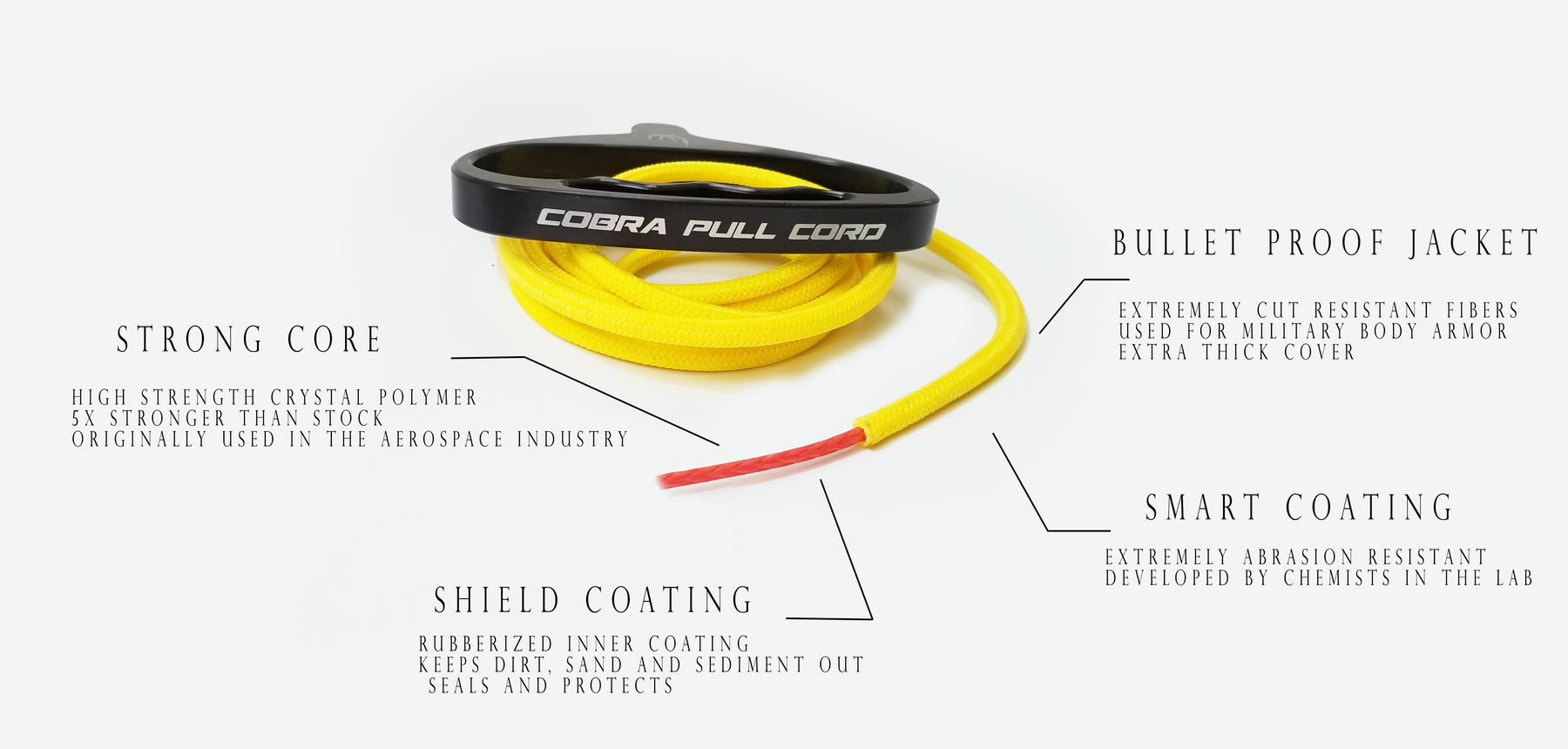 Cobra Cord Customers
Our customers value having dependable starter cords to get their jobs done.